This article contains affiliate links. If you make a purchase after clicking on a link I may earn a small commission at no extra cost to you.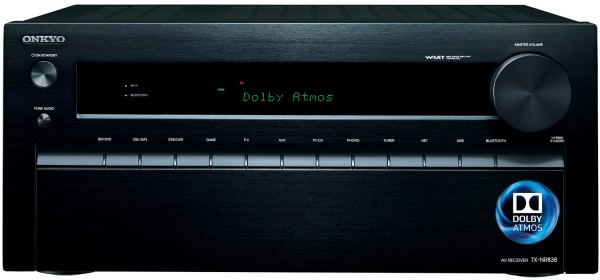 Onkyo Creates The Sound You Can Feel…Literally
Welcome to the cutting edge performance guaranteed to delight the senses with the best AV receiver on the market, the Onkyo TX-NR838 7.2-Channel Network AV Receiver.
The Onkyo TX-NR838  AV Receiver features  pure, heavyweight analog power with the latest in high-resolution audio and video processing, delivering the experience of being in a multiplex cinema in the home cinema with  directional audio above and around the listener in a seamless sphere of crystal clear living sound.
[highlight]77% of customer reviews were 4.4 plus stars and above on Amazon with the majority of reviews being very satisfied with the quality of sound from this AV receiver. You can currently save $600 with their 46%  discount[/highlight]
Onkyo TX-NR838 Benefits For You :
Dolby Atmos delivers three-dimensional sound effects around the theater with astonishing realism. The format adapts to any home theater layout for a more enveloping soundfield with extremely accurate directional and overhead effects.
THX Select2TM plus certified for theater reference sound
4K/60 Hz-Capable HDMI terminals for ultra HD entertainment
Supports HDCP 2.2 copy protection for future 4K streaming, broadcasting, and premium studio content
Built-in Wi-Fi certified wireless LAN capability and Bluetooth version 2.1 + EDR capability with advanced music optimizer DSP technology
Zone 2 HDMI output for HD video in a second room for the the ultimate in sound surround through your home
Listen to LPs, MP3, Youtube stream from your Smart phone, stream hi-res audio from any PC or NAS for high fidelity, pure natural sound

A total of 7 HDMI inputs allows this receiver to utilize the most recent HDMI specifications. The TX-NR838 features 6 HDMI inputs at the rear- and 2 outputs, one of which is ARC compatible, augmented by a front-facing HDMI input. The secondary Sub HDMI output can duplicate the main output for multi-zone or TV/projector use.
It will provide a 4K video at fifty to sixty frames per second. It has an incredible 21:9 aspect ratio. This ratio will allow for theater reference movie display.
These futuristic next generation HDMI inputs guarantee  you have maximum display quality. It provides for a wide range of most high definition media sources. This includes the ability to broadcast and to Internet stream, using the Ultra HD 50/60Hz.
The TX-NR838 Network AV Receiver combines pure analog power with the latest in high-resolution audio and video processing.
Now you can enjoy the all encompassing,  amazing booming 7.2 channel surround sound with the best AV receiver available today. This receiver can accommodate 4K 50/60 Hz games and movies.
If you want an astoundingly realistic home entertainment experience to enjoy the latest movies, then this is the best AV receiver for you.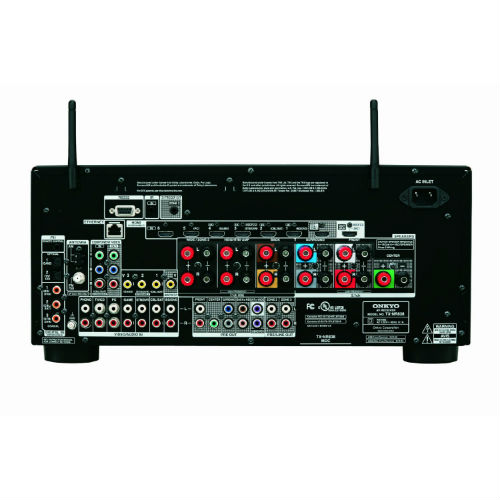 This Onkyo TX-NR838 receiver review will take a glance at what this release has to offer. Does the Onkyo TX-NR838 receiver live up to expectations that have been built up from before?
Onkyo is one of the most powerful developers of receivers on the market at the moment. They hold a large portion of the market share  because they understand  what customers require and have delivered a quality audio receiver guaranteed to satisfy. Audiophiles are delighted with their Onkyo TX-NR838 Receiver performance output.

Onkyo TX-NR838 Features Acclaimed Design
Game and film lovers around the world tend to send rave reviews about this receiver because of its internal and external design. It is just the complete package. It is a true powerhouse when it comes to being an audiophile's delight.
It has a unique customized transformed and amplification system that is well ahead of what is on the market at the moment. This is important because this ensures the noise that is being produced is as crisp as possible at all times.
Easy Streaming with Onkyo TX-NR838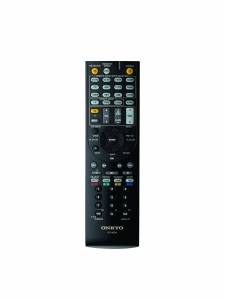 What else does this audio receiver bring to the table? It doesn't end with the design. It has the ability to connect through Wifi or bluetooth with other devices while still maintaining high standards for its sound quality.
The Onkyo TX-NR838 receiver has a Bluetooth 2.1 plus an EDR on board. This will help you to connect the stream whenever there is audio playing on a compatible unit.
This can be from either a MP3 to an album that is displayed on YouTube. Any audio that is streaming via Bluetooth will be improved by the Onkyo's Innovative Music Enhancer. The bottom line is that this is one of the best receivers on the market today.
You can easily set-up the remote app and make sure the albums that are being played are as crystal clear as you want them to be. You can even listen to your music through the receiver with a few swipes and touches.
Added Features of the Onkyo TX-NR838

The positives just keep on rolling in and the list just does not end. Another positive with this receiver that has been noticed was the HDMI 2.0 terminals that come along with it. This adds even more to the quality of the audio that is being played.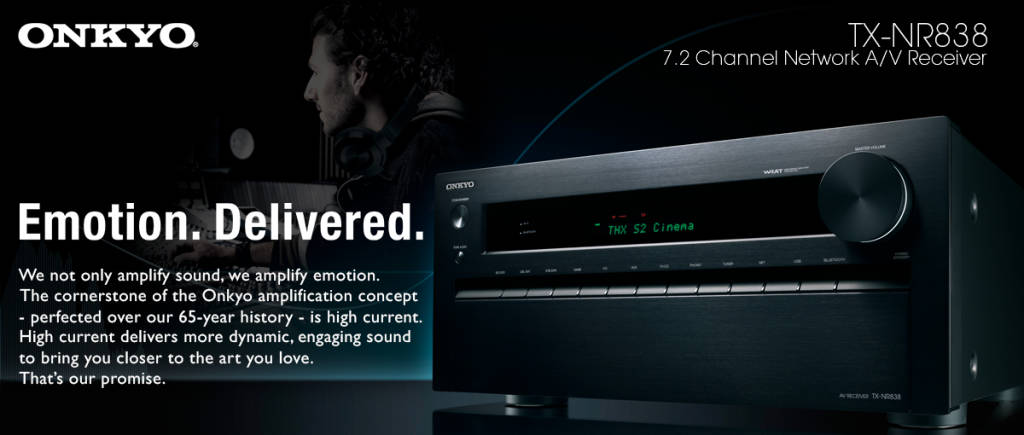 Any future 'ULTRA HD' content  produced will be able to be played on this receiver. This is as secure an investment as one can make when it comes to receivers. It has the right kind of crystal clear, surround-sound ability to satisfy even the most fastidious of audio receiver aficionados.
In addition, the Onkyo TX-NR838 receiver is equipped with both Bluetooth and Wi-Fi technology. This technology is built right into the receiver. If you are interested in using network audio it is easy to do.
Simply click on the remote on your Smartphone to stream music that is stored there. You can also find and stream any hi-resolution audio from other network attached certified devices.

Pure Analog Path with Onkyo TX-NR838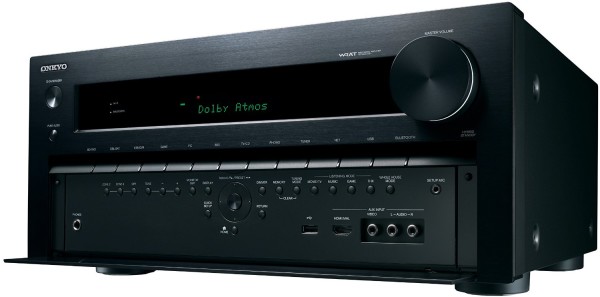 How many times have signals been routed in a manner that is just not good enough? This ends up leading to a lot of digital noise that distorts the quality of what is being heard. This is why it is critical to look at what the pure analog path aspect of this receiver has to offer those who want the best of the best.
Onkyo is always detailed when it comes to making sure its features are ahead of the game and that is the case here. The pure analog path has the ability to make sure any other noise distortion is removed. This is a major win for anyone who has previously complained about digital noise.
For anyone seeking the most impressive and best AV receiver,  Onkyo TX-NR838 7.2-Channel Network A/V Receiver will provide hours of top class entertainment. AV receiver reviews on Amazon rate this at 4.4 / 5 stars with owners being delighted with their purchase.
Our Final Thoughts On The Onkyo TX-NR838
The beauty of this receiver is that there are no hidden adapter costs. There will be no future need for a close proximity to an Ethernet wall socket. There will be no long lengths of unsightly cables. Simply sit back and enjoy the steady network connection.
The Onkyo TX-NR838 7.2-Channel Network A/V Receiver is a powerful machine and that is as simplistic as one can be. It has all the features that one could ever ask for when it comes to receivers of this kind.
It is designed to have a massive transformer that is customized to make sure your needs and wants are met. TheOnkyo TX-NR838 7.2-Channel Network A/V Receiver has the unique ability to encompass a three-stage inverted amplification system that is remarkable.